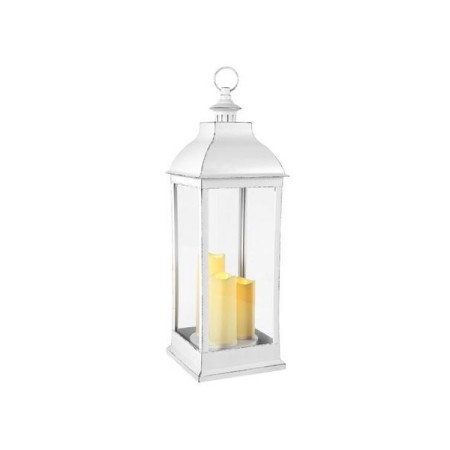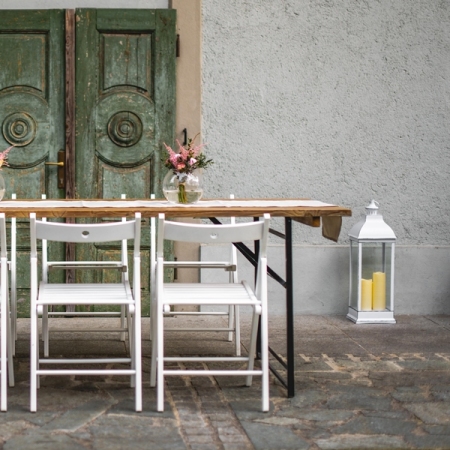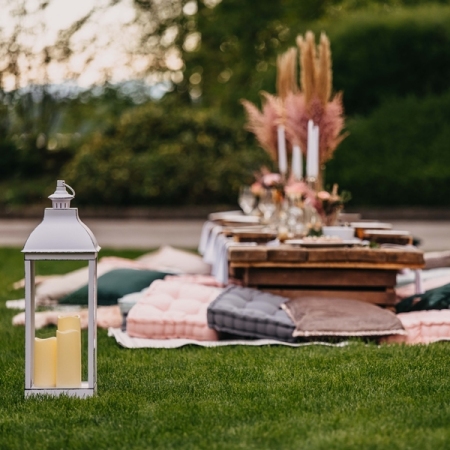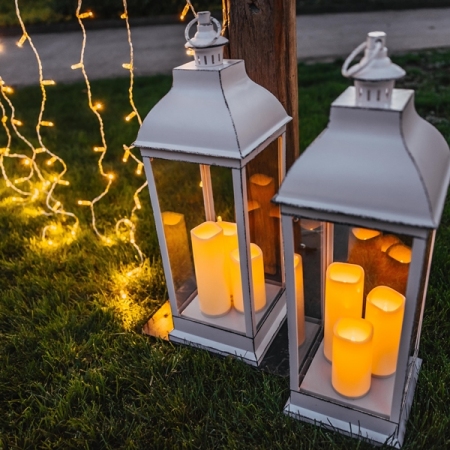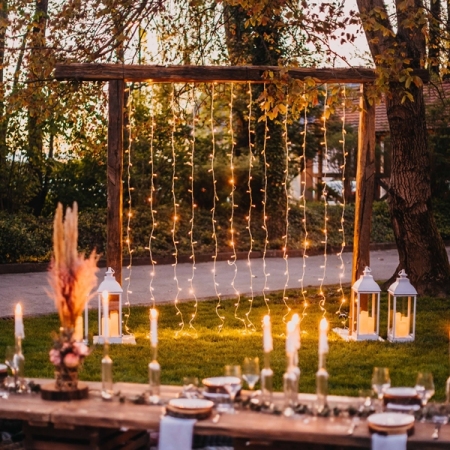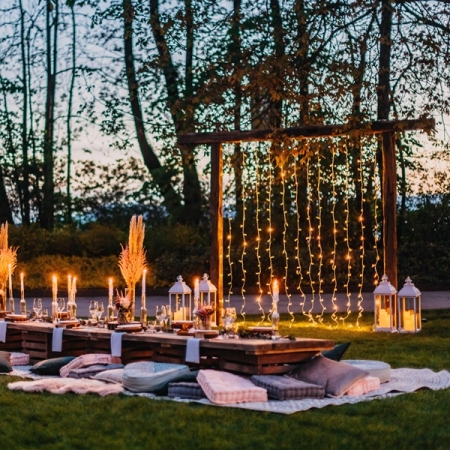 Lantern - Classic
Lanterns are pleasant supplement especially for evening events.
Dimensions w/d/h
24 x 24 x 71 cm
Lantern Classic
Make it magical with uniqe decoration.
TECHNICAL INFORMATION:
Dimensions w/d/h: 24 cm x 24 cm x 71 cm
Color: white
Stock: 19
Our silver effect lanterns are perfect for adding a touch of candlelight to welcome your guests; be it to light a walkway or flank an entrance. You can place them down the aisle of church to add structure to its length.
It's a classic design offering a stylish shape and good proportions.

Metal racks can be beautiful decorative elements of your event.