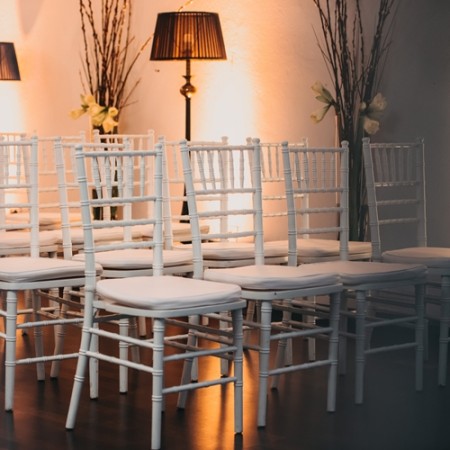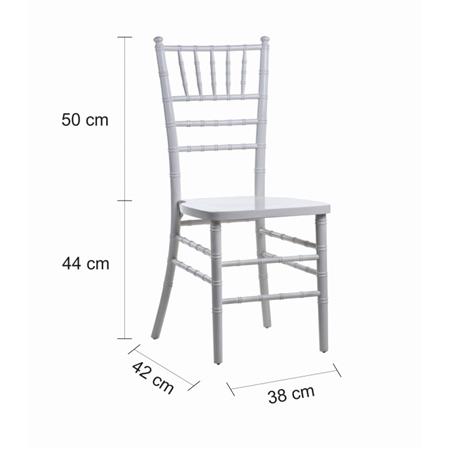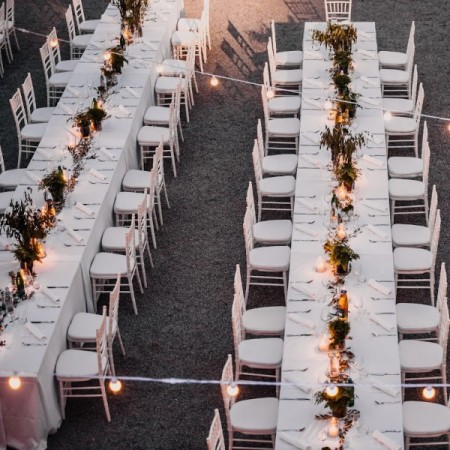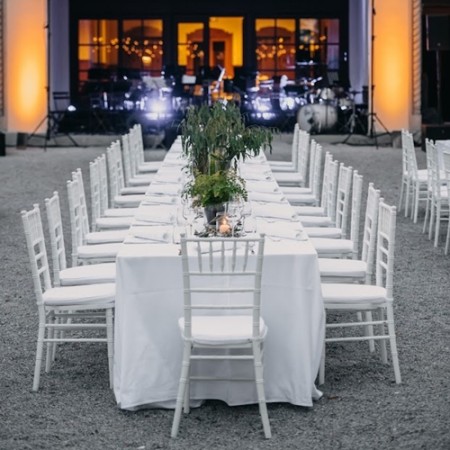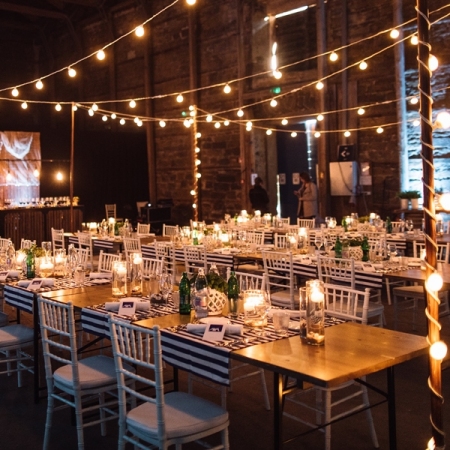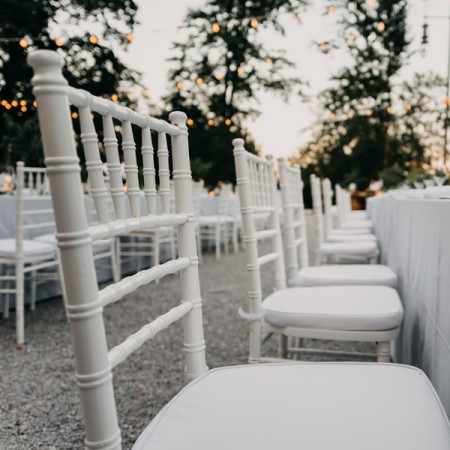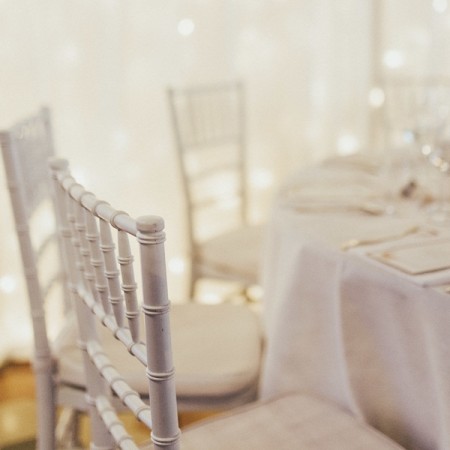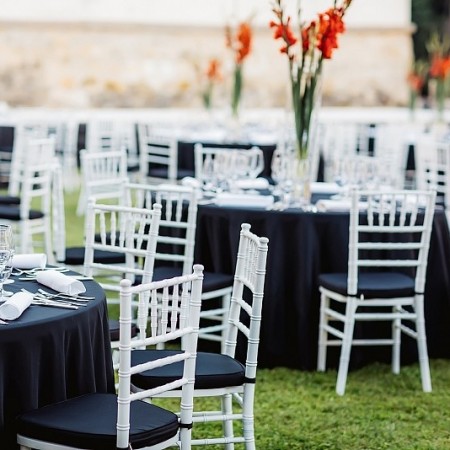 Chair - Chiavari
A very elegant looking chair frequently hired for special occasions such as wedding ceremonies and upmarket parties.
Dimensions w/d/h
38cm x 42cm x 94cm
Chair Chiavari
Affordable, elegant looking chair will impress your guests.
TECHNICAL INFORMATION:
Material: wood
Dimensionsw/d/h: 38 cm x 42 cm x 94 cm
This is a hire chair that simply oozes elegance and style, and the fact that they've been so popular for many decades, is a reflection of their fantastic design.
The attractive looks of our Chiavari Chair means they're perfect for many different events where stylish seating is essential, from weddings, to corporate balls, award shows and office meetings too! You're able to match them with all kinds of tabling when you'd like a very elegenat look.
Our Chiavari Chair also has other benefits making them an excellent rental seat choice. For example, thanks to the wood frame, these chairs are easy to lift and move, great when you want a simple set up. The fact they can stack means you're able to store them so they don't take up lots of room too.
Typical uses:
Parties, balls, weddings, award shows, meetings, formal dining, restaurants, hotels.
Looking for event chair or sofa rentals for your special event? At Hiša vizij you can find a wide range of different types of event chairs, which can be rented when organizing any kind of gathering. They are appropriate for business events and birthday celebrations – indoors or outdoors. It is crucial that your guests can enjoy the event with comfortable chairs, which also have to look stylish and fit into the theme of the event. We can provide you with event chair rentals, which will create an unforgettable event for you and your guests.
Event supply rentals such as rentals of classic event chairs are mostly used for weddings, birthdays, conferences and other business events. You can choose between white or black ones and style them up with other accessories and decor from our assortment. Our event chairs come in different shapes and designs, with or without the hand rest. Your decision should be based on the amount of time that your guests will spend sitting at your event. If you need extra comfort, you can also rent cushions, which will make sitting much more comfortable.
Apart from classic event chairs, you can also rent sofas for maximum comfort and prestige. It depends on the theme, style and type of the event but sofas can be a nice way to pamper your guest with additional comfort. To match it up, our event chair rental can also provide cushions that will add some colour to your event. In case you wish to have a bar at your event, you will probably opt for bar chair rentals, which are higher and make it easier to sit at the bar. The types or bar chair rentals go from classic to trendy, all depending on your taste and theme of the event.
If you are organizing an event at a picnic place, then you can hire benches, which are perfect for outdoor events with more invitees. They are comfortable and will make it easier to socialize with other guests at your event. An outdoor setting of an event is also perfect for placing deckchairs on the grass, which will give your event a relaxed and pleasant atmosphere.
With our event chair rentals, we have already rented event chairs and other event equipment to film studios, which can be quite handy for a movie or commercial video making purposes. All other event decor and accessories for your perfect event setting can be found on this site.

We offer white rectangular cushions for rent for your chairs.

This vintage table is an amazing piece of furniture, perfect for weddings and other posh events.

That wooden chest is a beautiful vintage accessory. Can be used for storing gifts for the guests, or just decoration of your event.