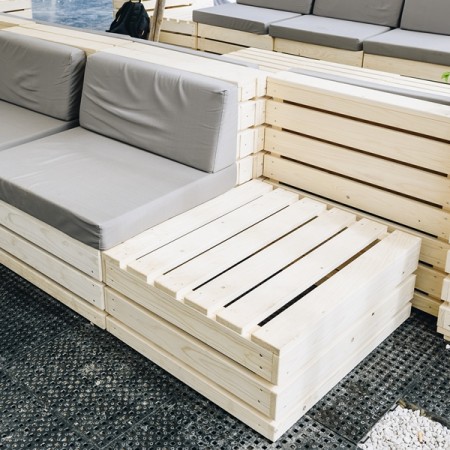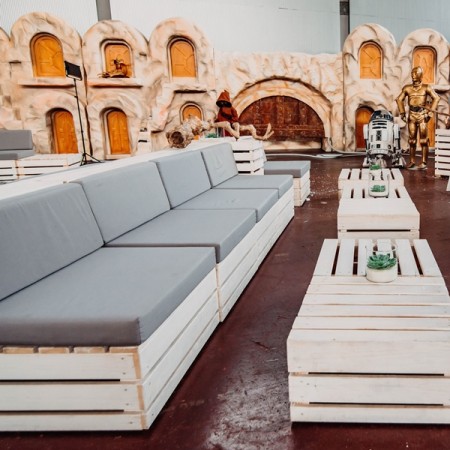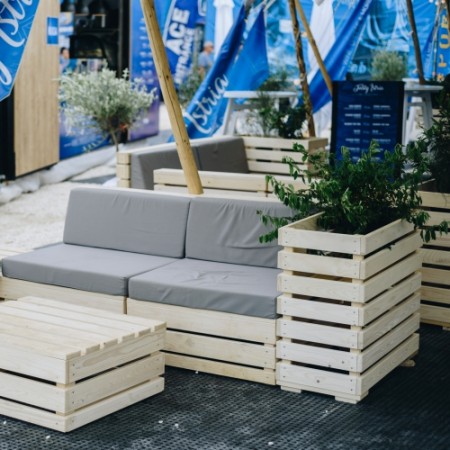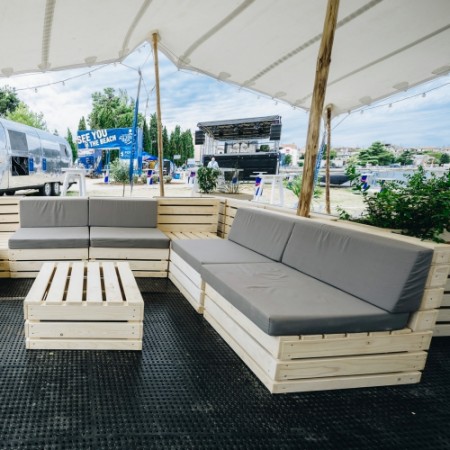 Low seat - White Wood
The Low seat falls under the pupular pallet furnishings and offers both comfort and a modern appearance.
Dimensions w/d/h
70 cm x 80 cm x 32 cm
Low seat - White wood
Create raw and stylish atmosphere anywhere.
Low seat Wood for hire looks fantastic in any event space. These wooden seats are perfect for vintage but also for really popular industrial styled events. They are great for outdoor seating or for use along side our selection of wooden furniture. Put more of these seats together and crate a long sofa. All armchairs come with comfy cushions. Sometimes, it's the finishing touches that make the décor feel cohesive and pleasing. A sturdy, comfortable chair will make your guests feel welcome.