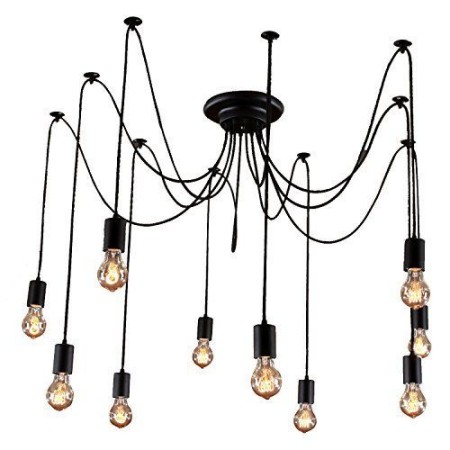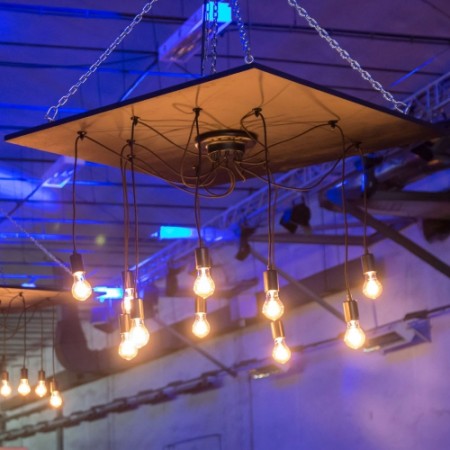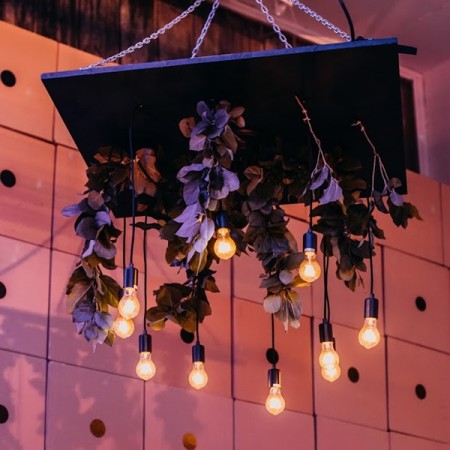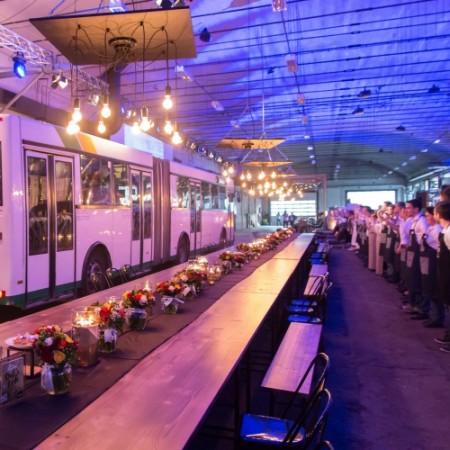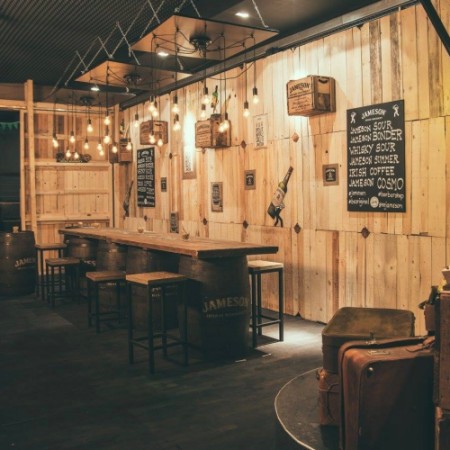 Dimensions l/w
10 light bulbs
Bulb chandelier - Edison
Stylish and beautiful lighting.
This stylish chandelier of hanging bulbs looks stunning suspended directly above the top table. To soften the look, greenery can optionally be added to the chandelier, cascading down toward the bulbs hanging underneath. This works really well if further greenery will be on the table itself as it visually links the two together.
Stylish and beautiful, Edison bulbs are exposed hanging bulbs with intricate filaments which glow in a gorgeously warm golden colour. Whether they're hung under beams or clustered together as a stunning centrepiece they are a perfect choice for vintage, urban, industrial and loft-style weddings.