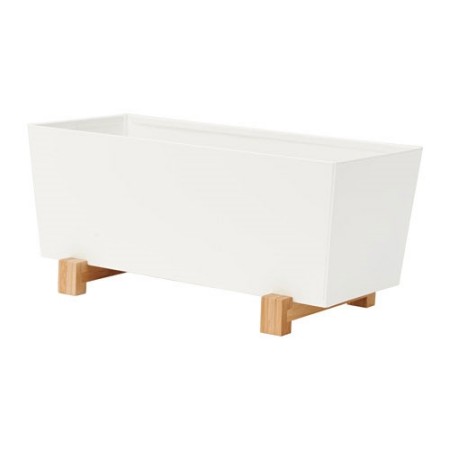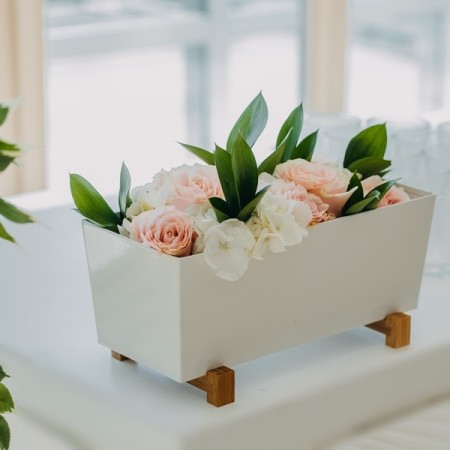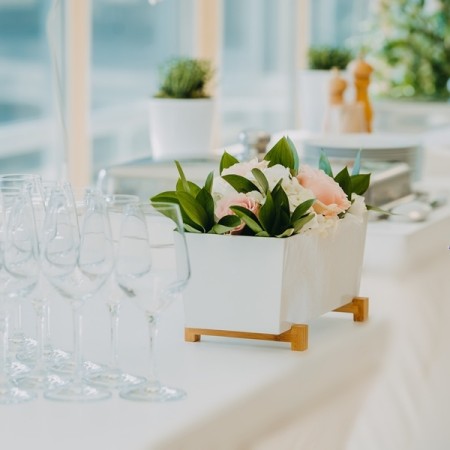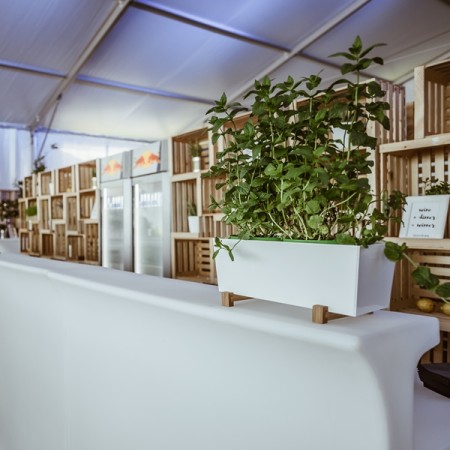 Dimensions w/d/h
31 x 14 x 12 cm
Plant pot - Slim
The most eye-catching flower pot.
TECHNICAL INFORMATION:
Dimensions w/d/h: 31 cm x 14 cm x 12 cm
Color: white
Stock: 11
Wooden foot elevates pot from the floor, creating a light, uplifting look. A leafy, eye-catching plant would compliment the pot's volume.

Green tree is extremely popular decorative element. Your event will be added to the home and a fresh touch and just the right pop.

If you want to bring something special to the room, then coffee table is an choice.

That elegant white table with metal legs will be an excellent addition to your space.