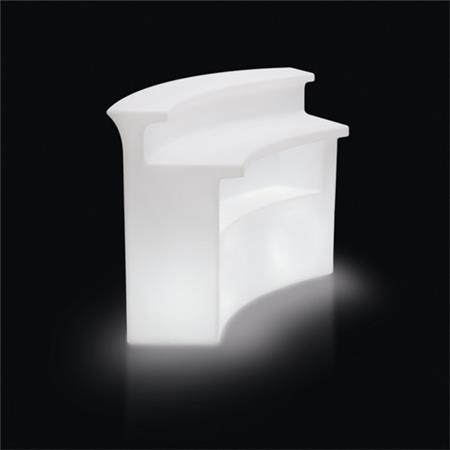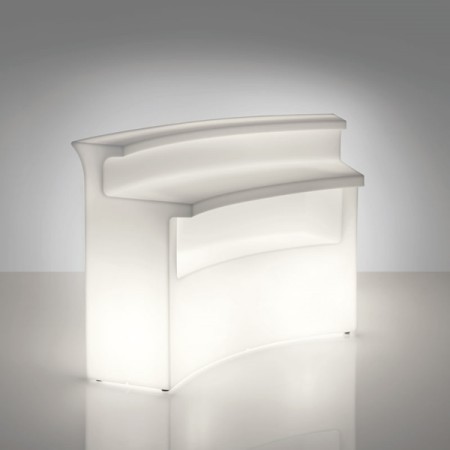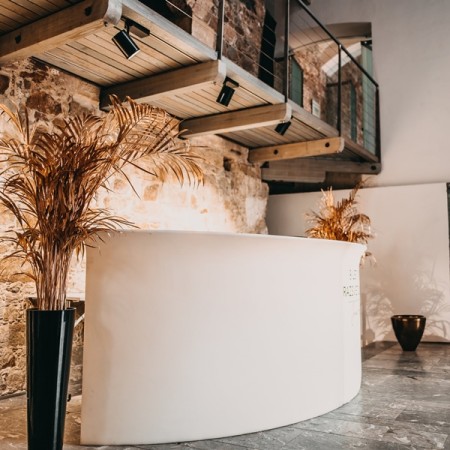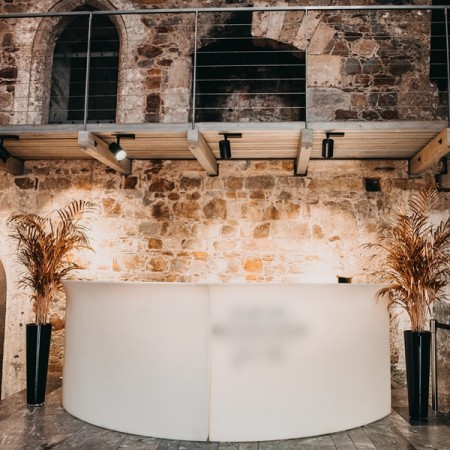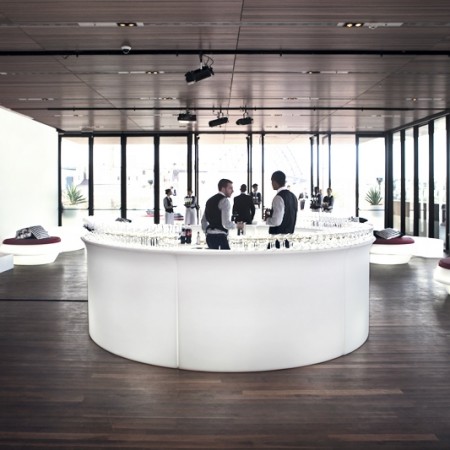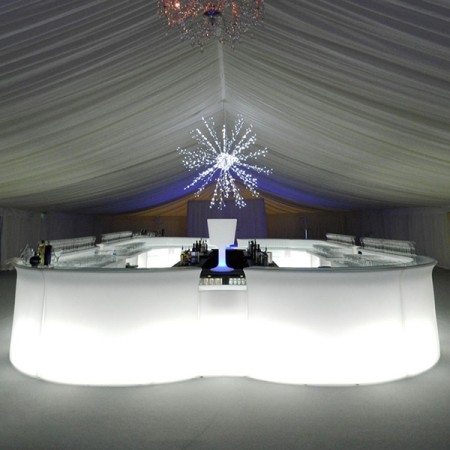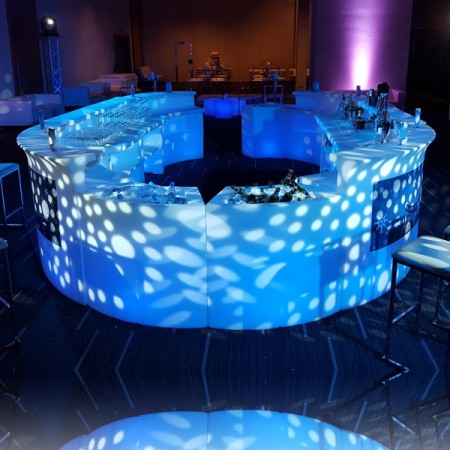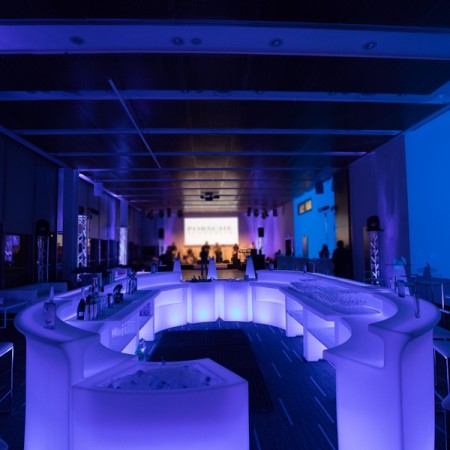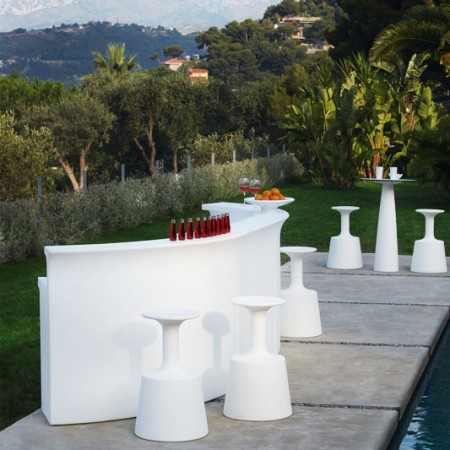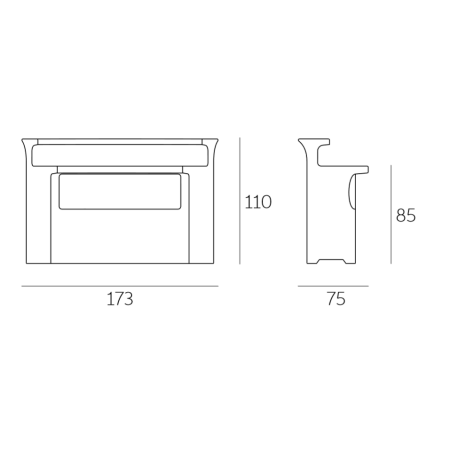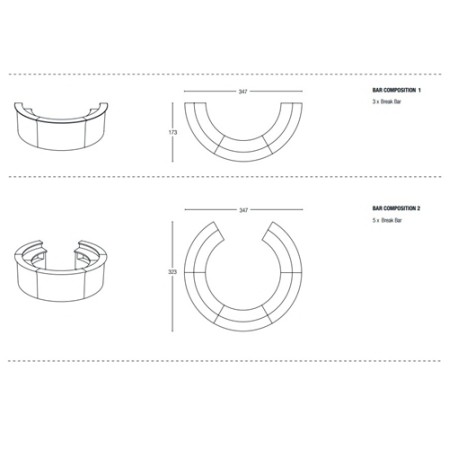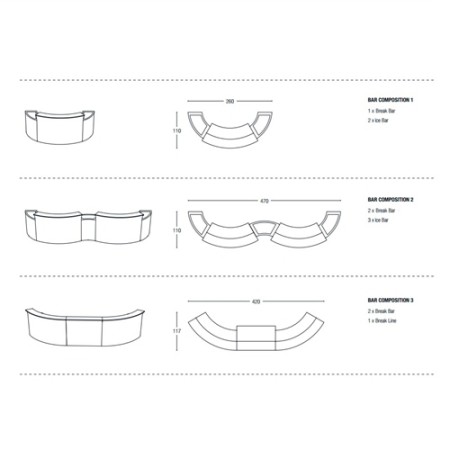 Lightning element - Break Bar
Dimensions w/d/h
175cm x 80cm x 110cm
Lightning element - Break Bar
Create informal and relaxed light shapes.
TECHNICAL INFORMATION:
Material: polyethylene
Dimensions: 175 cm x 80 cm x 110 cm
Color: white
Weight: 45 kg
Stock: 5
Break Bar is a luminous bar counter, a modern display system, modular and versatile. It is ideal to use as bar counter or reception desk. Thanks to its dimension, Break bar is a useful and complete bar counter that lights up all kinds of spaces, including small areas. It perfectly matches with the other luminous elements as Line, Corner and Ice Bar. This luminous modular bar counter is ideal for contract and events, for an essential and elegant design. It can be customized with logos or images.